Hey guys this is a stock Firmware special for geekbuying item code: 312432
Download firmware and flash tool online into your computer.
Unzip the package.
Find the tool named PhoenixCard.exe from the folder named step one.
Insert an empty TF card into your computer. (Please be in mind that the TF card must be empty)
Choose the TF card you have prepared. (See image – 1)
Choose the firmware from the folder named 2013-12-21(old version). (See image – 2)
Choose the type for the operation. (See image – 3.)
If you have done as the before steps, then you can start to transmit the firmware into the TF card. (See image – 4)
After all the steps finished, the firmware should be in your TF card. Then please insert the TF card into the H300 TV Box, and power it on. Then the updating processing will start automatically.
Firmware download link: https://www.dropbox.com/s/4dykpmchu6yui7a/CN158756%20H300%20Stock%20Firmware_0111_0.7z
Flash tool download link: https://www.dropbox.com/s/hk2cnz5olp5o9x5/A10%20Flash%20Tool%20PhoenixCardV306_20120302%281%29.zip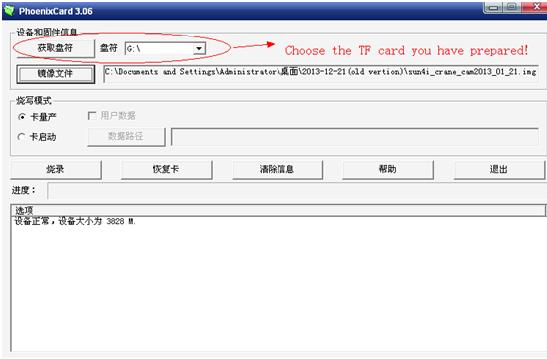 image – 1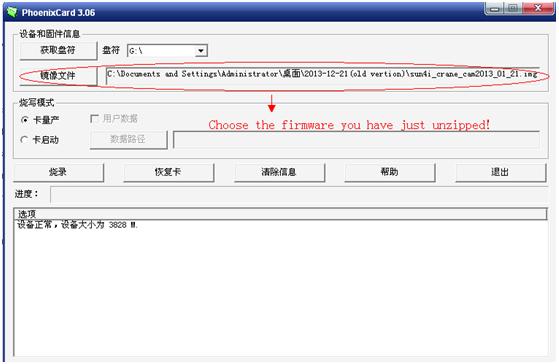 image – 2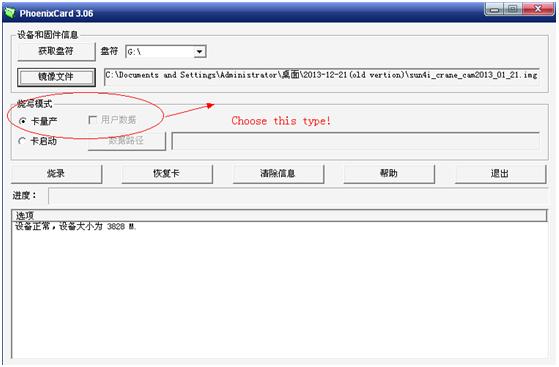 image – 3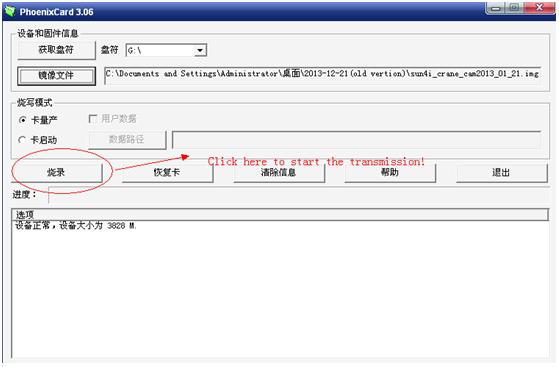 image – 4