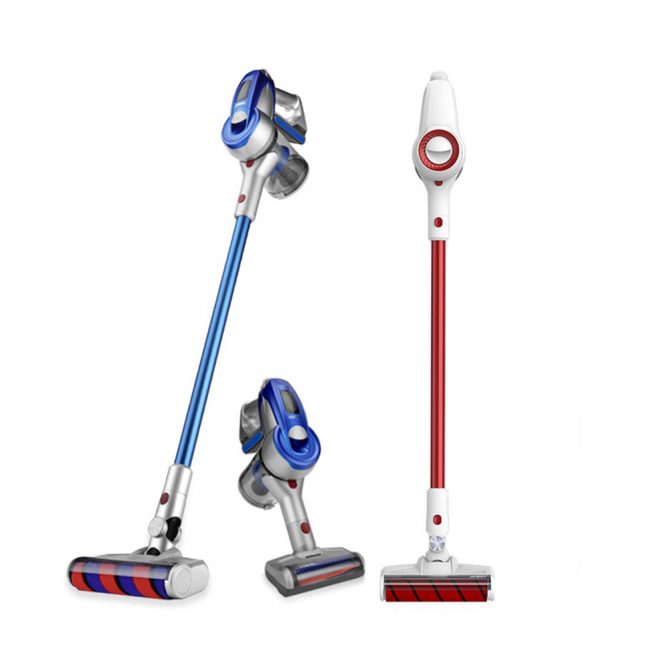 Today, we are going to explain the difference between a brush motor and a brushless motor.
As we all know, there are brushless motors and brush motors. so what is the difference between them?
Well, the best determining part is suction power. The higher the suction, the better the cleaning effect. The brushed suction power is 30AW, and the brushless of our vacuum cleaner is JIMMY JV51: 115AW, JIMMY JV83: 135AW.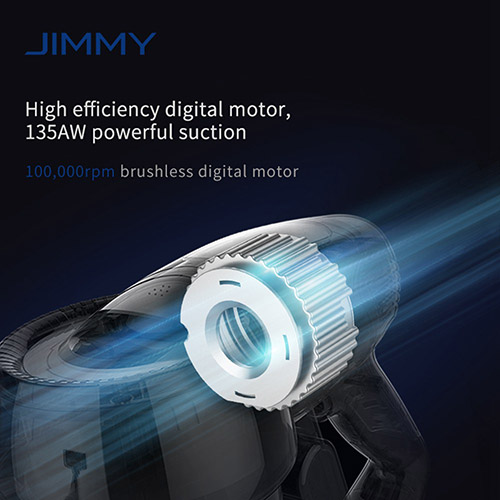 The principle is that the vacuum cleaner sucks the dust cup. The air pressure is higher than the dust cup. The outside air sucks the dust into the dust cup, the whirlwind in the dust cup will form a cyclone to dump the dust out. Clean air comes out from the top of the dust cup and enters the motor through the filter. Then it means that the pressure between the dust cup and the outside is as high as possible. This is called the suction pressure. Unit KPa, the faster the air flows, the better effects that we get. This is called airflow, the unit is m3/min.
But, when the suction pressure is high, the air volume is low, and when the air volume is high, the suction pressure is low. If you want to find the best balance between them. The suction power is about the product of the air volume and the suction pressure. The suction power can be the best to represent a vacuum cleaner.
In addition, the brushless motor also has the features of low noise, small volume, high efficiency, wide range, easy to maintenance, long-lasting, and strong versatility, etc.
The vacuum cleaners are hot sale in our geekbuying now, we will update more information about trendy products for you at real-time.
If you are interested or want to view more details, please follow our link:
Xiaomi Jimmy Hot Sale Vacuum Cleaners
Thanks!