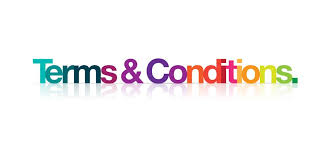 To be an authorized affiliate of GeekBuying affiliate program, you are agree to abide by the terms and conditions contained in this agreement.
Please read this agreement carefully before registering and using the GeekBuying affiliate program service as an affiliate.
By signing up for the GeekBuying affiliate program, you indicate your acceptance of this agreement and its terms and conditions.
The Affiliate Service Agreement is made by and between GeekBuying and you (the affiliate), as an Affiliate utilizing the GeekBuying service.
The Affiliate shall agree to comply with the terms and conditions listed in the Agreement in order to participate. Please check the Agreement carefully before to be an
affiliate of GeekBuying affiliate program. Once you join in GeekBuying affiliate program, you are default agree with the Agreement of GeekBuying affiliate program.
The General Rules for GeekBuying Affiliates
1. All affiliate statistics are calculated by GeekBuying official marketing team, and they are the irreplaceable valid organization to determine and distribute commissions.
2. Considering the two-tiered commission structure for affiliates, if any two-tier relationship noticed from one company or
his business cooperation group, the related tier structure will be removed permanently, and the tiered bonus will be confiscated.
3. Never declare or act as a representative for GeekBuying.com
4. You cannot do any SPAM promotion, or your account will be removed in this manner, and without any commission or rewards will be paid.
5. Never attempt to modify or copy GeekBuying.com in any manner
6. Don't modify the GeekBuying trademarks or logo in any manner. For example, you may not change the proportion, color, or font of the trademarks or logo.
7. Don't use the GeekBuying logo as the profile, header or site logo.
8. Fraud is defined as any action that intentionally attempts to create sales, leads, or click-through using robots, frames, iframes, scripts, or manually "refreshing" of pages, for the sole purpose of creating commissions. ANY ATTEMPTED FRAUD OR FRAUD WILL RESULT IN ACCOUNT TERMINATION AND VOIDED COMMISSIONS.
9. Libelous, defamatory, obscene, terrorist, racist, sexually harassing or pornographic, alcohol, tobacco, or gambling/lottery or other related sites are not allowed. Any contents or materials contained or available through your website shall not violate any civil or criminal laws, including those regulating the use and distribution of content on the internet.
10. Affiliate cannot working with GeekBuying by drop shipping, any drop shipping order won't be commissioned.
11. Any order with GeekBuying staff supporting to finish won't be commissioned, for example, a wholesale order from GeekBuying sale team with bottom price
12. DNS hijacking, domain hijacking and any black hat technology are not allowed.
Attempt to modify or alter our Site in any way, make any representations, either express or implied, or create an appearance that a visitor to your website is visiting our Site, e.g.,
"framing" or "wrapping" the Site, which are forbidden by Geekbuying. Once detected, Geekbuying will warn you and set your commission rate to 0 , and even terminate this relationship
if the situation happens again on the next day, and we will refuse to pay previous commissions.
13.Geekbuying cannot be used for any non-official APP name or related promotion, or all commissions will be cancelled.
Trademark Name Protection
YOU MAY NOT use the Trademarked Names, GEEKBUYING, GEEKBUYING.
COM, or any variations or misspelling of said names, in any manner including but not limited to Pay per Click on Search Engines, asserting them in meta tags, hidden text, source code, domain Name or Any Other Part of Your Universal Record Locator or to direct traffic to any website other than our website.
You may not bid on any keyword or by any Pay per Click on Search Engines where such keyword is one of our Trademarks or any variation or misspelling of one of our Trademarks. Further, you may not bid on any word or term that is similar to any of our Trademarks standing alone.
The PPC Policy for Geekbuying Affiliates
A.Forbidden for PPC Advertising on any Search Engine
1.Any PPC Promotion by any keywords directly linking to geekbuying.com is forbidden.
2.Forbidden Bidding on our Brand Keywords in PPC, or any misspellings and/or variations, but not limited to Geekbuying, geekbuying, geekbuy, geek buying, and geekbuying coupon.
B.Punishment of PPC Violation
Any non-official PPC promotion will be punished once noticed, all of your commissions will be canceled without any possibility of negotiation.
1.If an affiliate or his partners' channel was noticed promoting Geekbuying by PPC, the affiliate will be removed, and no commission will be paid.
2.If a network violates the PPC policy because of some publisher, the punishment is not limited to the publisher, but the whole network commission withdrawal will be delayed, we will consider limiting or restricting the account and decide whether to unblock according to the follow-up investigation. Therefore, the network is advised to supervise publishers who promote Geekbuying and reframe from participating in any PPC campaigns, in order to main long term cooperation with us.
3.All commissions will be canceled.
The "all" is for the whole account time from the day that affiliate join in Geekbuying affiliate program to the end of his account. Once a PPC violation is confirmed, Geekbuying will cancel all commissions without any chance of negotiation.
4.If an affiliate account was deleted from the affiliate program due to PPC violation, the corresponding affiliate and any associated sites or platforms will be banned from any and all other Geekbuying programs.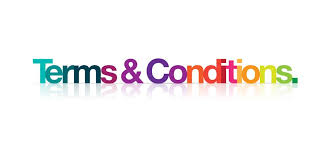 The policy will be effective and executed from Apr.1st.2019