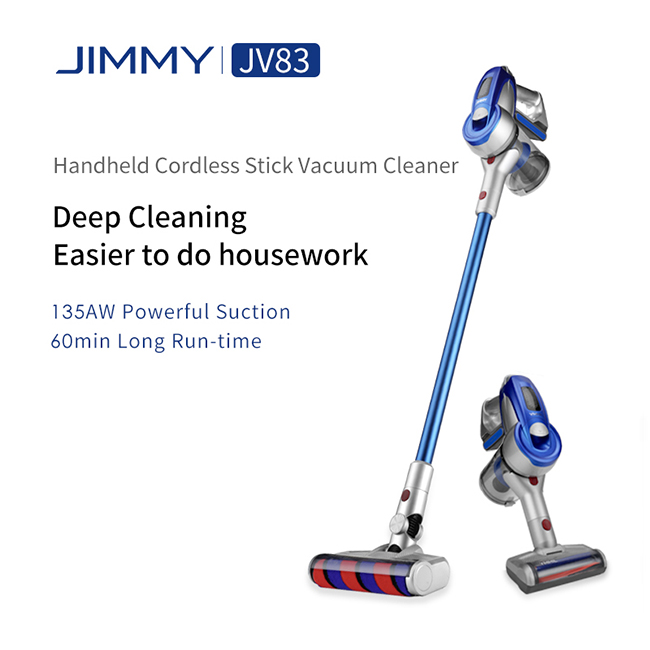 Jimmy – a member enterprise of Xiaomi ecological chain. Since the JIMMY JV51 vacuum cleaner has been launched about a year, now, is continuing to press ahead and about to launch a new high-end stick vacuum cleaner generation – JIMMY JV83.
Here is some leaked information for you:
Do not Miss every detail.
130AW Powerful Suction
Compared to the mainstream product in the market, it is 20% powerful than the other normals version.
60min Long Run-time
The powerful large capacity battery pack has a 60min long run time, especially suitable for big house and villa.
Replaceable Battery Pack
Can charge the battery separately or with the machine at the same time.
Multiple Accessories
Electric floorhead + Electric Mattress Head + 2 in 1 Crevice Tool + 2 in 1 Upholstery Tool + Stretch hose + Soft hairbrush.
Washable Bin
If you just want to empty the bin, just open the bottom cover and you're done, or you want to wash the bin, then remove the bin completely.
Anti-winding Hair Design
Easy to clean pet hair without entangling around brush roll.
If you are interested
please focus on our geekbuying, we will update the latest information for you!
Thanks!