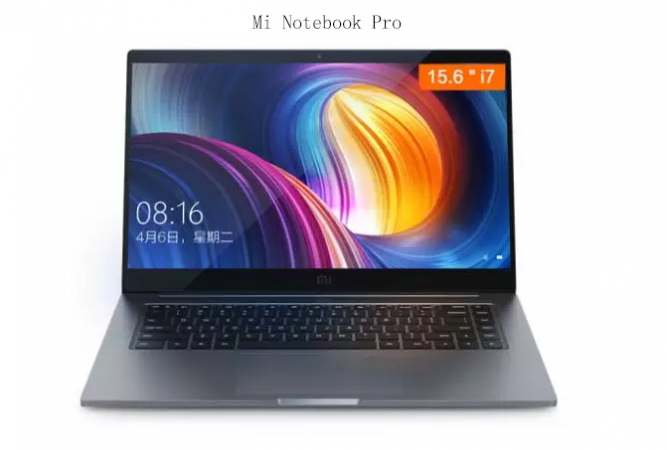 Recently, we know that XIAOMI has launched the latest 13 Inch notebook——Mi Notebook Air i5-8250U.
Here are some highlights for newest Mi Notebook Air: 
– CPU: Intel Core i5-8250U, Quad Core
– Graphics Type: NVIDIA GeForce MX150
– Screen: 13-inch FHD screen, 1920*1080 resolution
– System: RAM: 8GB DDR4, ROM: 256GB PCIe × 4 NVMe SSD
– Communication: Support 3-screen display, HDMI 4K Video Output
– Front 1.0MP camera: Support 1280*720 video talking
– Color: Dark gray
So here is the question becomes:"What 's different between the PRO and AIR?" "which notebook that may suitable for you?"
Here is our reviews for Mi Notebook PRO:
The configuration of PRO:
i5-8250U processor
MX150 2GB graphics card card
8GB RAM
256GB SSD
15.6Inch, 1080 resolution, 72%NTSC color gamut, IPS screen
Thickness: 15.9mm
weight: 1.95kg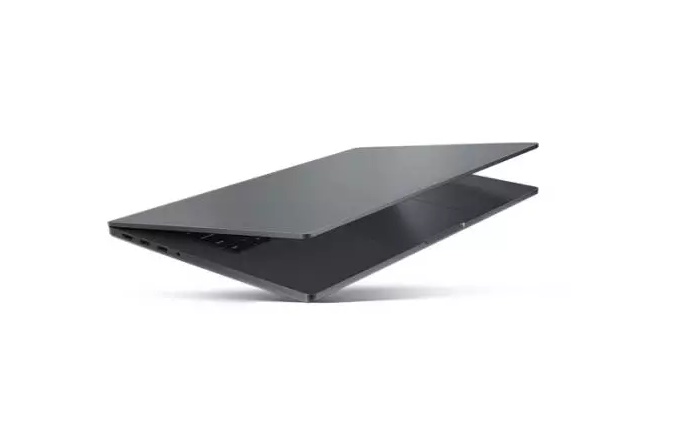 Advantages!
1. large screen with good resolution, higher cost-effective than the other same type of product.
2. Internal with good expansibility, support two m.2 2280 solid state drive.
3. Material is good, all aluminium body + screen glass cover
Disadvantages!
1. low frequency under high load condition, the game performance and report are quite different.
2. Have a noisy under low-load condition.
3. The temperature keyboard surface is a bit too high.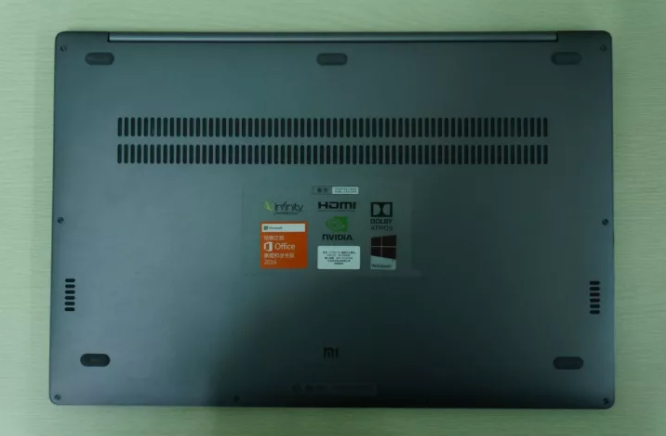 It is very easy to disassemble, remove the bottom screws to open the back cover.
8GB memory is onboard and cannot be upgraded, but It is good enough for ordinary video entertainment, the special needs can buy the top version of 16GB memory.
256GB SSD is NVME, good performance, if there is a requirement of larger capacity can installed another SATA rate M.2 2280 SSD.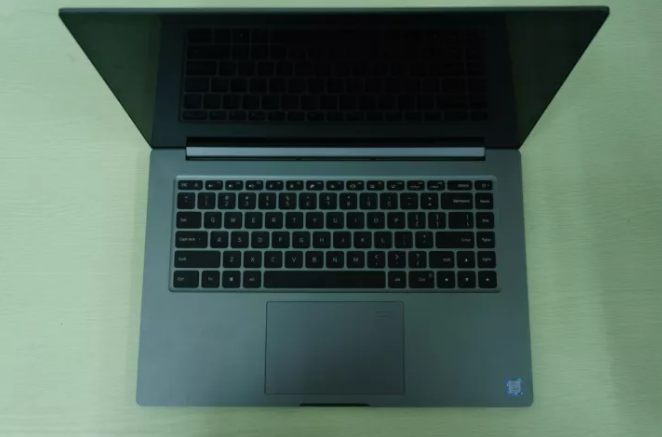 [Purchase advice] 1. The user like simple appearance
2. High requirement on the screen
3. Low requirement for game performance
This laptop is very cost effective compared to other traditional laptop brands.as they manage to cut corners, such as the screen quality or cooling system. But PRO made if keep large screen with high resolution and the cooling system is not bad.
It is normal that the screen of the colour gamut is less than 72% NTSC during the test, official data is 72% NTSC color gamut, but we have not actually seen it reach the standard, maybe the testing environment and equipment is not professional enough.
Extensibility is one of the traditional advantages of Xiaomi notebooks, generally, other brands of products only support one m.2 SSD, some manufacturers will add a SATA hard drive of interface, but the Xiao notebook has two m.2 Interface as always we all need this extensibility in this day and age, Xiaomi brand set a good example for a mobile phone manufacturers.
However, its performance is disappointing, the conference implies that how preeminent or professional is, but the actual performance is just a household laptop.
So if you want to buy it and play games, especially running some mainstream games, it is still a dream, it is only a very cost-effective household notebook.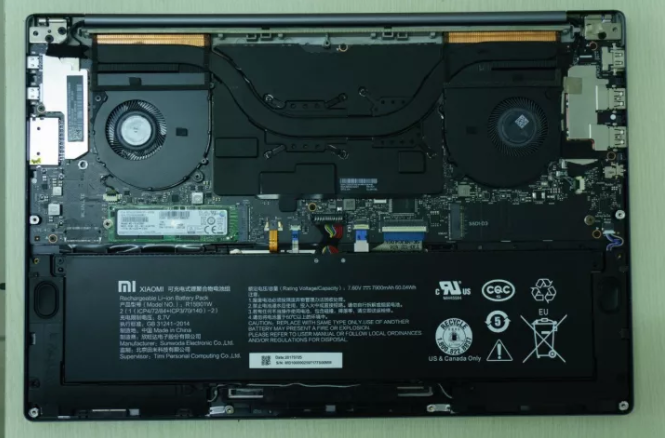 [Advice]
Picture above is the PRO disassemble chart, the temperature layout is on the left, much science than the 13 Inch notebook, and because the measure of reducing frequency of 8th generation U, the surface temperature also drops, I do not know whether it is for better or worse
Room temperature 22 degrees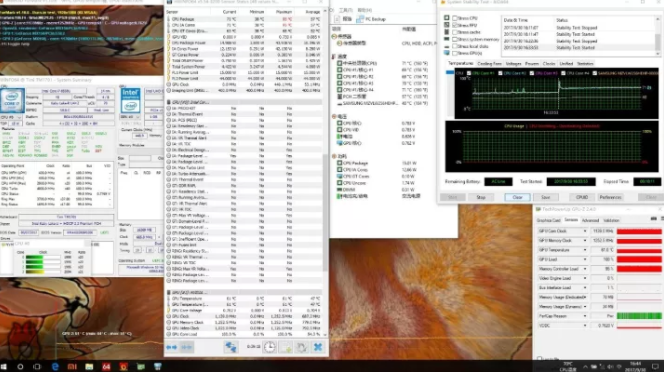 Under the condition of fully loaded CPU and graphics card, CPU remained at about 70 degrees. power consumption is maintained at 15W, the frequency 2GHz. Graphics maintained at 61 degrees, frequency 1.14GHz.
Both the CPU and the graphics card are obviously limited, MX150 performance between 8W and 25W power consumption, CPU frequency is very low, so if under the high load condition, it is not suitable. As I said it, do not expect PRO can be run how many games, the low-quality LOL online game is just ok if you want to enjoy the games like Playerunknown's Battlegrounds, overwatch etc., it is out of the question, cause the performance is completely not reaching the standard.
The appearance is almost the same between AIR and PRO, both of them are all metal body + Corning glass, while AIR performance is weaker relatively, the PRO weight is heavier.
Then, maybe some students would compare the weight between them directly, and come to the conclusion that "it differed slightly". In fact, the thing is cannot be ignored is the size, unless you buy the backpack is designed for gaming laptop, or 15-inch portability cannot be simply measured by how much weight, such as a girl's bag rarely pack 15-inch notebook style, and 13-inch AIR, buy a larger bag, you can take it with you .
We are taking orders for these two laptops right now on our site, If you are interested, please check this link:
Mi Notebook Pro 15.6″ i7-8550U 16GB/256GB
https://www.geekbuying.com/item/Mi-Notebook-Pro-Fingerprints-15-6-16GB-256GB-i7-8550U-Space-Gray-385808.html
Mi Notebook Air 13.3″ i5-8250U 8GB/256GB
https://www.geekbuying.com/item/Xiaomi-Mi-Notebook-Air-i5-8250U-8GB-256GB-Gray-392086.html
Thanks!