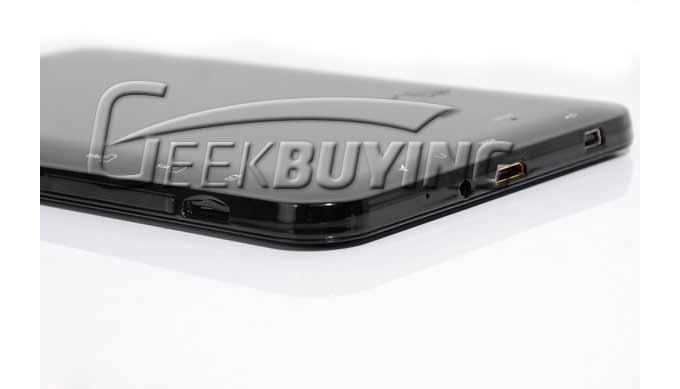 Dual core chip has been boiling since the beginning of 2012. Every manufacturer hasn't spare no effort to pay attention to dual core developing. From Amlogic 8726 to Rockchip RK3066 and then to MTK6577, all of them are the advance of technology and update of market. MTK, as a top IC design company in the world, whose products upgrade and performance improve constantly, released MTK8377, the enhancement version of MTK6577.
Important tips: MTK8377 is the enhancement version of MTK6577, mostly applied to tablet PCs. Compared with MTK6577, MTK8377 runs faster, supports online HD video and its dual core CPU performs better. The start time of LY-F7HD is 5 seconds and it enters the system directly. F7HD equipped with the king of dual core CPU, which was launched by LYRIC PIONEER has entered mass production now. LYRIC PIONEER has pushed out F7HD of HD screen with resolution of 1024*600 at a ultra low price (the same price with regular screen). With the assist of MTK8377, F7HD is a highly cost-performance and perfect full function product.
OK ,let's see the AnTuTu test of F7HD. 5626 scores, it reveals the strong performance of new dual core MTK8377.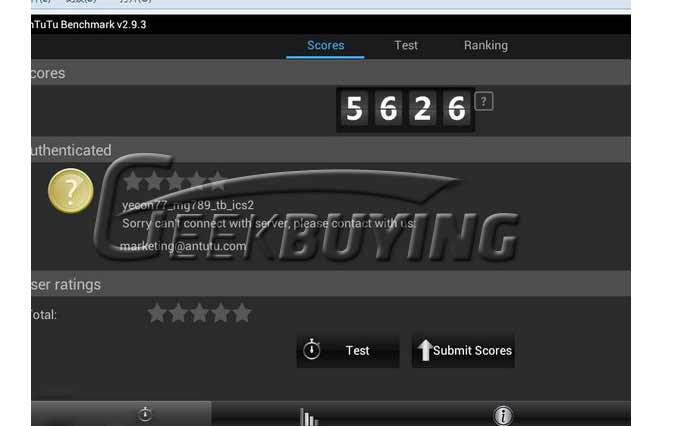 In all of the full function (3G HSPA+Internet+Call, GPS, Bluetooth, FM, FM transmitter) tablet PCs, F7HD is impeccable and its cost performance is very high.
Below, we show the advantages of F7HD.
Advantage 1: F7HD is dual core CPU based on Cortex A9 architecture, frequency of 1.2GHz, which is the most stable structure chip and it indeed ran more quickly than single core when testing. The start time is 5 seconds, which is the most fast launch up tablet you can get.
Advantage 2: F7HD uses MTK8377 chip with built in 3G, which supports HSPA+ network. This is currently the highest speed 3G network, download speed is up to 14Mbps and upload speed is up to 5.6Mbps.
Advantage 3: F7HD supports dual SIM dual standby (W+G )/(W+T ), and supports GSM, GPRS and EDGE network).
Advantage 4: F7HD uses 1024*600 HD display screen (supports IPS full viewing angle)
Advantage 5: F7HD has built in GPS, the eighth generation GPS engine, which has independent GPS or GPS assisted by 3G or WIFI. GPS positional work can be completed in 30 seconds which can reach to the effect of professional GPS.
Advantage 6: F7HD supports all the 3G band, such as WCDMA 850/1900/2100, and supports GSM. In other words, it can switch to different bands automatically.
Advantage 7: It supports high speed Bluetooth 4.0, Bluetooth phone call and Bluetooth data transmission.
Advantage 8: F7HD is a tablet PC which has the most functions. Besides the function of tablet PCs, there are 3G network connection, bluetooth phone call, front phone earpiece, GPS, FM radio, TV and so on. It has all the functions you can think about.
Advantage 9: FM transmitter supported by F7HD, applied to GPS, when we use this two functions simultaneously. We can share the music playing to car radio by FM transmitter. It's very convenient and humane.
Advantage 10: The power consumption of F7HD is ultra low and its standby time is ultra long. MTK8377 uses 40nm process, more energy-efficient, with a battery of 3500mAh, which make sure the using time more longer.
F7HD is indeed a competitive product in all-rounder tablet PCs. F7HD has a attractive low price and powerful function and LYRIC PIONEER ensures the quality. It's believed that F7HD will benefits more consumers.